Pork Meatball & Barley Soup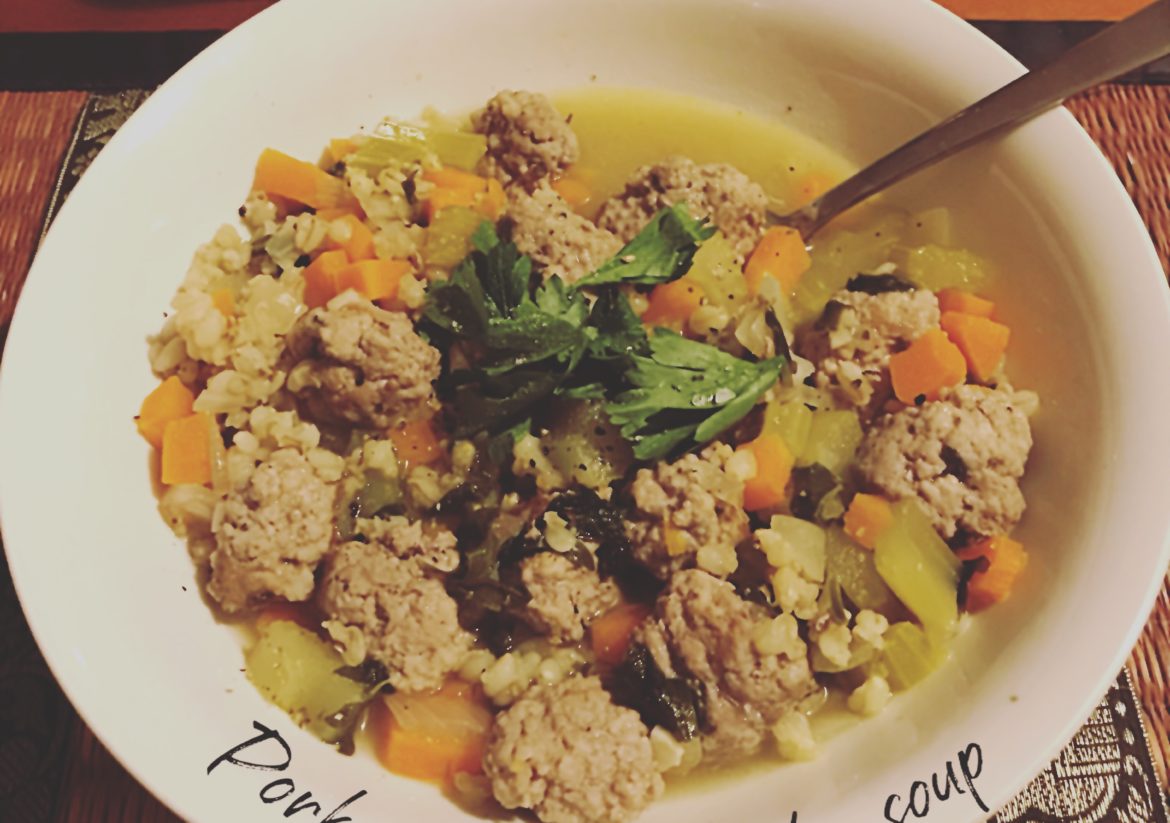 Ingredients
•3 tablespoons extra virgin olive oil
•1 small onion, finely chopped
•2 carrots, finely chopped
•3 celery stalks, sliced into 0.5cm pieces
•500g pork mince
•200g pearl barley
•1 bunch spinach, roughly chopped
•½ glass white wine
•1.5L vegetable stock
•1 handful of flatleaf parsley, finely chopped
•Salt
•Pepper
•3 cloves of garlic, finely grated
•2 bay leaves
•½ tablespoon thyme leaves
Method
1.Add the barley to a pot along with the stock, bay leaf, garlic and onion. Boil until the barley is just tender.
2.Meanwhile, mix the mince with a generous pinch of salt, pepper and the thyme leaves. Mix until well combined then roll into small meatballs approximately 2.5-3cm in diameter.
3.Brown the meatballs in a pan on medium-high heat.
4.Add the meatballs, celery and carrots to the pot and then top up to cover with stock and wine. Continue boiling for another 15 minutes.
5.Finally, add the spinach and parsley and turn off the heat. Taste and season before serving with a drizzle of olive oil and croutons.
Wonderful recipe from Australia Pork website
https://www.pork.com.au/