Middle Eastern Beef & Pine Nut Pizzas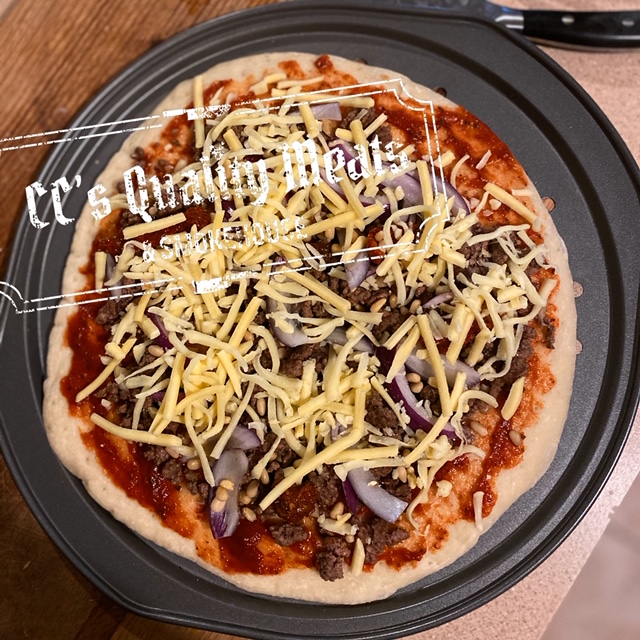 Ingredients
500g lean beef mince
1 tbsp olive oil
2 clove garlic
1 tsp ground cumin
1/2 tsp cinnamon
300g butternut pumpkin
2 x Silvercreek sourdough pizza bases
2/3 cup pizza sauce with garlic & herb
1/2 small red onion
200g grape tomatoes
2/3 cup mozzarella cheese
2 tbsp pine nuts
Baby spinach, coriander sprigs, greek lemon, lemon wedges to serve
METHOD
Step 1
Preheat oven to 200C (180C fan-forced). Line 2 large baking trays with baking paper.
Step 2
Heat oil in a large non-stick frying pan over medium-high heat. Cook mince for 3 to 4 minutes or until browned. Add garlic and spices and cook for a further minute or until fragrant.
Step 3
Meanwhile, microwave pumpkin on HIGH (100%) for 2 to 3 minutes or until just tender. Drain.
Step 4
Place one pizza bases on each of the prepared baking trays. Divide the pizza sauce between breads, top with mince mixture and sprinkle with onion, tomatoes, cheese and pine nuts. Cook in oven for 10 to 12 minutes or until bread is crisp and cheese melted.
Step 5
Top pizzas with baby spinach, coriander and yogurt. Serve with lemon wedges.